First Posted 08-Sep-2014
On any Sunday morning, in many places in the world, you can throw a dart at a map, pick a nearby church, and find the same thing. A worship service with a liturgy familiar to any who are part of a Reformed church. There is music, bible reading, a sermon, an offering taken, more music, maybe communion, announcements, prayer requests, more music, then a closing. Different churches fiddle with details, using a different sequence or adding things like a time when the congregation can share concerns/praise reports. But it's pretty much the same and has been the same for centuries.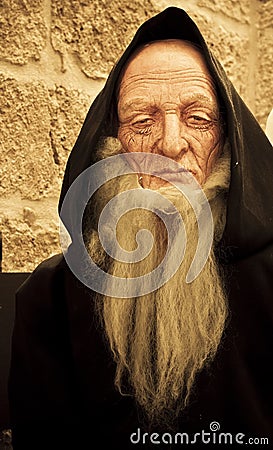 We might debate on how missional we are, whether that means another vacation in a third world country building wells or churches, or a Sunday afternoon feeding the homeless. We do ten-thousand little things in our search for missions and service and meaning within that. Some of us experience angst because there is far less service and far more worship. We believe that all that praise music and bible study is great but since it pretty much ends by lunch time Sunday, it's a bit useless.
In the Great Awakening of the 19th Century there was an explosion of utopian movements which took the spirit of the Reformation and asked again, who are we as Christians, what do we believe, and how does that manifest itself in the way we worship, serve and live? Some sects shoved almost two millennia of tradition out the door and decided to start with their own translation of the oldest available Greek, Latin, Hebrew and Aramaic texts—think Jehovah's Witnesses. Others took an Essene stance and found land on which they could remove themselves from the larger society and create a virgin, pastoral utopia where they were free to live as they felt Christ called them to live—the Anabaptists, including the Mennonites, Hutterites, Quakers and Shakers.
I'm part of a house church that is repeating this conversation. As we sit around the dining room table of our host the itch to make this too another Reformed liturgy is powerful. It's really hard to fight two millennia of tradition and do the Way in a more authentic yet innovative way. Some of the reason why connects to stories explaining why Mom's steamed white rice is the best and nobody else can make rice like Mom. We are comforted by communion done with grape juice in a way similar to the way we are comforted by Mom's steamed rice. Too, some habits, some traditions stand because over time, even with each new challenge to tradition, they survive because no one has found anything better. Doing what we've always done is in some ways easier than deciding to find a new recipe for steamed rice.
So, for me, the answer is another tradition much older than the Reformation. It is the monastic life first lived by our desert fathers over 1700 years ago. So not revolutionary or innovative. But, for me, it fits. Let me explain why it fits. I spent hundreds of hours in therapy. I was part of an anger management class that went for six months twice a week. I am a ranked martial artist in a style that teaches non-violence. I was raised right, in a good church in Pitman, NJ, by good parents who taught me Christian morals and values. I became saved when I was 14 at a Christian summer camp. All the pieces were there yet things have not gone so well.
I am not with my wife because I hit her more than once. I was convicted of beating her twice and served time in county jail for one of the convictions. I was raised right yet I didn't live right for a long time. Knowledge has not been enough for me. I know how to live right according to the Way. Yet, like Paul says in Romans 7:15-24, I didn't live as I knew was the right way to live.
It took embodying the Word, making the discipline of loving God, neighbors and enemies a part of my core being, to effect the change I sought. I had to live the Word as deeply as my sin had embedded itself in my soul. The tradition that seems to be that deep is that of the monks, of the desert fathers who moved to the Scetes desert of Egypt in the 3rd Century AD. That is where I find a recipe for steamed rice better than what my wife made. That is the home I never knew I'd left until learning of it a few years ago.
I don't pretend to be a leader of another Great Awakening which will root itself in tradition and find innovation for this generation. I have a hard enough time doing me. But, as part of doing me, doing an intentional community of similarly broken brothers and sisters in Christ, and living the Word through traditions that reach back to the desert fathers, as part of that, I can be light and salt in a way that sings deep into my soul.
Traditional, reformed liturgy will continue. I don't have to rail against it nor promote it. There is room in God's house for fellow believers who have found a life in the millennia old rhythm of a traditional liturgical calendar. God bless them, those that keep that rhythm. I, though, need the daily offices, the close discipline of monastic living, to stay sane. So, that's where I am headed.